Tiling by
GANTER Basel AG
Quality is our top priority. Our fully qualified tilers will offer you professional advice and install wall and floor coverings that meet the highest standards of quality and craftsmanship – exactly in line with your wishes.
GANTER Basel AG – quality since 1952
We have been installing wall and floor tiles made of ceramic material as well as natural and artificial stone for three generations – around 65,000 m2 of tiling every year. That adds up to the area of about six football pitches! Our team of 18 employees are standing by to assist you at GANTER Basel AG.
Materials for tiling work are quickly available, so our qualified tilers carry out their work professionally and promptly. And with a fleet of ten delivery vehicles and a crane truck, we also handle the logistics efficiently. Our GANTER specialists are professionals with many years of experience. We guarantee that the tiling work will be carried out carefully and efficiently – exactly according to your wishes. Detailed daily reports provide a transparent record of every stage of the work. We combine high-grade materials with quality craftsmanship to offer solutions that are attractive as well as durable.
If you opt for a wall or floor covering in ceramic, natural or artificial stone, you are investing in the future. Quality has been our top priority since 1952. And that's why GANTER Basel AG offers its customers a warranty of up to five years.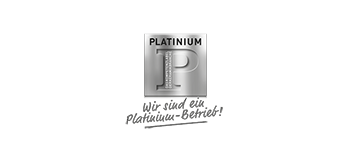 Installation work
Our experienced tilers are real masters of their art. Working to the highest standards of craftsmanship, they install wall and floor tiles made of ceramic material as well as natural and artificial stone in both indoor and outdoor areas.
Refurbishment and rebuilding
More and more refurbishment work is being undertaken in buildings while people are still living in them. To assist you with your planning, we operate flexibly; our work is clean and emission-free as far as possible, and we show consideration for the building's occupants. We can draw on our lengthy experience of planning and execution to implement even the smallest details with the greatest care. We will be glad to handle your project right from the start through to final acceptance, with follow-up support based on our expertise – so you can rest assured that everything will go smoothly.
Industrial, commercial and public buildings
As part of the planning phase, we discuss the functional aspects of the tiling with the customer, and we select the most suitable materials together. Large-scale kitchens, laboratories, swimming pools or shower facilities: wherever high usage levels or chemical substances place extreme demands on tiled surfaces, the key characteristics needed are non-slip properties, electrical conductivity, resistance to acids and watertightness.
Private properties
Fancy some new tiles in the bathroom, or custom-designed floor tiling in the kitchen? We'll take the greatest of care to give your home that very special personal touch! We also carry out small masonry and plastering jobs. Our service is customer friendly and professional – we will fulfil your wishes, whether or not you engage an architect.
Grout joints
Mouldy or leaking silicone joints?
Silicone joints (sometimes called grouting or grout joints) are essential to ensure protection against moisture and sound transmission. They are exposed to strong chemical and/or physical influences, so they must be inspected regularly and renewed when necessary. We will be glad to carry out this work for you.
Maintenance and repair work
Faulty tiles don't just look bad!
Moisture can penetrate through cracks in the tile and is often responsible for more deep-seated problems such as mould, mildew or leaks in the surface under the tiling. This can happen in kitchens and bathrooms, and also on balconies. If damage occurs in rented properties, it is best to agree the next steps with the owner or building manager.
Cleaning
How to make your floors shine
In the final construction cleaning (site cleanup) process, we remove soiling – such as cement or epoxy resin haze and general dirt – from new tiling so that no residues are left behind. Deep cleaning of existing tiled areas usually involves the removal of a combination of deeply ingrained dirt, surface dirt and layers of care products. Special cleaning removes exceptionally stubborn dirt and stains such as green deposits, oil stains, tar spots and other blemishes.
Protection and care
How to keep your tiles looking beautiful
Regular maintenance with suitable care products is essential to ensure that your tiles and natural stone surfaces preserve their appearance – and their value. Impregnation agents make the tiles water-repellent and/or oil-repellent, depending on the product's ingredients. Colour enhancers improve the tiles' visual appearance by accentuating their existing colours. Sealants produce a distinctive film that covers the surface of the flooring so it becomes non-slip after they have been applied.
Our experts will be glad to suggest optimal solutions for cleaning, protecting and caring for your tiled surfaces, tailored to your particular situation. To get a free expert assessment and quotation, call us on 061 338 86 or send us an email.  info@ganter.ch
Ceramic – versatile, innovative and durable
Ceramic tiling is very ecological and environment friendly. This building material simply consists of clay, minerals and water – with the addition of fire.
Modern ceramic materials offer an amazing variety of unusual surfaces, textures, colours and formats. They can even imitate natural stone and wood – with deceptive accuracy! Large-format tiles – in lengths of up to three meters – strike a modern note: they are installed with narrow joints to create a flat, even floor that gives a relaxed impression.
Benefits of tiled surfaces
Tiles last for ever – no matter how much they are exposed to wear from cleaning or during use
Fire-resistant and frostproof
Ceramic tiling is totally fireproof and weather-resistant. Embers falling from the fireplace or stiletto heels don't stand a chance on tiled floors. The high percentage of joints in tiled flooring produces an anti-slip effect, so this solution is highly suitable for balconies and terraces.
Colourfast and non-fading
Even after many years, surfaces tiled with ceramic material and natural or artificial stone retain their original colours. They can withstand the aggressive UV radiation in sunlight and do not fade.
Antistatic and e
nergy efficient
Unlike many other types of covering, tiling is antistatic. Floor tiles also have thermal energy storage and conductivity properties, making them the ideal choice of flooring for underfloor heating.
Pollutant-free and odourless 
Thinset mortar and grout consist of cement and natural types of sand. They are emission-neutral and have no effect on the ambient air after processing. They neither absorb nor store odours, vapours, smoke or fumes.
Ideal for people with allergies – resistant against mould and mildew
Ceramic wall and floor coverings have a closed surface that is fired at a high temperature, so they are especially suitable for people with allergies. They are highly resistant to mould and mildew, making them ideal for wet areas such as kitchens, bathrooms and toilets.
You make your choice – we organise everything and install your tiles.
Visit a specialist dealer to view the most attractive ceramic, natural or artificial stone tiles and then hire our team to source and install the materials of your choice. Before we start work, you will receive a specific quotation for your project with the budget and proposed deadlines.
Quality building work
BMW / Mini, Aesch
Losinger Marazzi AG
Euregio, Viaduktstrasse, Basel
WC facilities
Richard Maier (USA) | Göhner Merkur
Gundelipark, J.J. Balmer-Strasse, Basel

Batigroup AG General Contractor | Credit Suisse

Basel Cantonal Hospital (West)

Basel-Stadt Construction and Transport Department

Klybeck Schoolhouse, Basel

Morger & Degelo | Basel-Stadt Construction and Transport Department

McDonald's at Bad. Bahnhof Railway Station, Basel

Restaurant
Mc Donald's, Crissier

University Psychiatric Clinics, Basel

Basel-Stadt Construction and Transport Department

Radisson SAS Hotel, Basel

Rebuilding of WC facilities

Avireal AG, Zurich Airport | Radisson SAS Hotel, Basel

University Centre of Pharmaceutical Medicine 

Klingelbergstrasse, Basel

Renovation, WC facilities

Andrea Roost | Construction Department, Basel

Residential Home and Sheltered Workshop, Bottmingen

Ackermann Architekt | Residential Home and Sheltered Workshop Foundation

St. Jakobshalle Arena, Basel

Degelo Arch. | Basel-Stadt Construction and Transport Department

Wilhelm Klein-Strasse 27, Basel

New building for Child and Adolescent Psychiatry Department

Rapp Architects Ltd | University Psychiatric Clinics, Basel

Rütlistrasse 32, Basel
Renovation of apartments

AEBI BAUMANN AG | Warteck Invest AG

Beckenrüttiackerweg/Klusweg, Reinach
Fiechten Sports Ground
Müller & Naegelin | Municipality of Reinach

Secondary school, Münchenstein

Extension to secondary school

Proplaning AG | Basel-Landschaft Cantonal Building Department

Wiesendamm 30/32, Basel

New multi-family dwelling construction

Müller & Naegelin | Evangelical-Reformed Church of Basel-Stadt

Herbergsgasse 7 / Petersgraben 15, Basel

Catholic Students' Residence

Rapp Architects Ltd | Augustinusverein (student welfare association)

Burgfeldermattweg 49-63, Basel

Refurbishment of multi-family dwellings

befair partners ag | Nest Collective Foundation

Roche Building 500, Tinguely Museum

Restaurant Chez Jeannot

F. Hoffmann-La Roche Ltd, Basel

Am Kohlistieg, Rüchligweg, Riehen

Construction of new residential development

Rapp Architects Ltd | Housing Cooperative

Barfüsserplatz 7, Barfüsserkirche

Basel Historical Museum | Basel-Stadt Construction and Transport Department

Acavita, Daycare Centre for Senior Citizens, Ettingen

Wirz & Partner Baumanagement AG | Acavita Foundation

Vogelsangstrasse 4, Basel

Ritter Giger Schmid | MIBA Cooperative

Basel-Land Cantonal Bank, Birsfelden, Reinach, Therwil

Renovation of floor coverings

Burckhardt+Partner AG | Basellandschaftliche Kantonalbank
| | | |
| --- | --- | --- |
| St. Johann Retirement and Nursing Home | Entrance, chapel and façade | Ritter Giger Ness Beutler | Stiftung Christliches Altersheim St. Johann Foundation |
| Hotel Europe, Clarastrasse, Basel | Entrance lobby and staircase | Sulzer und Buzzi | Coop Basel, Liestal, Fricktal |
| EuroAirport Basel-Mulhouse, Basel | New office building, hangar | Hangar Gruner AG | Crossair / Swiss |
| Hotel Victoria, Bahnhofplatz, Basel | Cladding for entrance portal | Burckhardt + Partner AG | Coop Basel, Liestal, Fricktal |
| Smaragd Rehabilitation Centre, Reinach | New building, floors and staircases | Archico, M. Senn | Verein Guttempler Sozialwerk (welfare association) |
| Falknerstrasse 5, Basel | | Marcus Gardani | Swiss Life Ltd |
| Cemetery building, Lausen | Conversion and extension of the cemetery building | Buser + Mitarbeiter Architekten AG | Municipality of Lausen |
| Schäferweg 18/20, Basel | | Lassoudry architects GmbH | Viking River Cruises AG |
| | | |
| --- | --- | --- |
| Davidoff, Basel | | Diener + Diener |
| Morgan, Freie Strasse, Basel | Salesrooms | Marcel Müller, Oberwil | Private |
| St. Johanns-Vorstadt, Basel | | BEO Immobilien | Dr Nussberger |
| University Hospital Basel, Clinic 1 | | Itten+Brechbühl Inc. | University Hospital Basel |
| Claraspital (hospital), Basel | | W. Schmid & Glanzmann AG |
| | | |
| --- | --- | --- |
| Coop at Basel railway station | Mortar flooring in ceramic | Burckhardt + Partner AG | Coop Basel, Liestal, Fricktal |
| Coop Baslertor, Hauptstrasse, Muttenz | | Sulzer und Buzzi | Coop Basel, Liestal, Fricktal |
| Herren Globus (menswear), Freie Strasse, Basel | Fine stoneware flooring, natural stone | R. Zimmermann | Globus |
| Migros Eglisee, Basel | Mortar flooring in artificial stone | Diener + Diener | Migros |
| | | |
| --- | --- | --- |
| Ciba Speciality Chemicals, Schweizerhalle | Laboratory building, acid protection | Ciba Speciality Chemicals |
| F. Hoffmann-La Roche Ltd, Building 92, Basel | | Herzog & de Meuron | F. Hoffmann-La Roche Ltd, Basel |
| Novartis, Kaiseraugst | WC facilities and laboratories | Proplaning AG | Novartis AG |
| Roche, Basel / Kaiseraugst | Framework agreement for maintenance work | F. Hoffmann-La Roche Ltd, Basel |
| | | |
| --- | --- | --- |
| | New building for wellness centre | Michael Aebli, Architect HTL | Engler family, Binningen |
| Professional Fire Brigade, Kornhausgasse, Basel | Shower facilities / vehicle halls | François Fasnacht | Basel-Stadt Construction and Transport Department |
| Stücki site, Horburgstrasse, Basel | Construction of new bathrooms | Diener & Diener | Stücki Consortium |
| Helsinki Dreispitz, Basel | Wet rooms for rental apartments | Herzog & de Meuron |
| Novartis Campus, Basel | | Novartis AG |
Have we aroused your interest?
Call us on 061 338 86 86 or send us an email.
We're looking forward to hearing from you!
Contact details
GANTER Basel AG
Rotterdam-Strasse 21
4053 Basel/Dreispitz